This system is particularly recommended in places, where order and organisation is held in high regard. There is a selection of functional hangers, shelves, and baskets. The diversity of the elements allows for free designing and makes it easier to use the wardrobe.
The organiser system is composed of the following: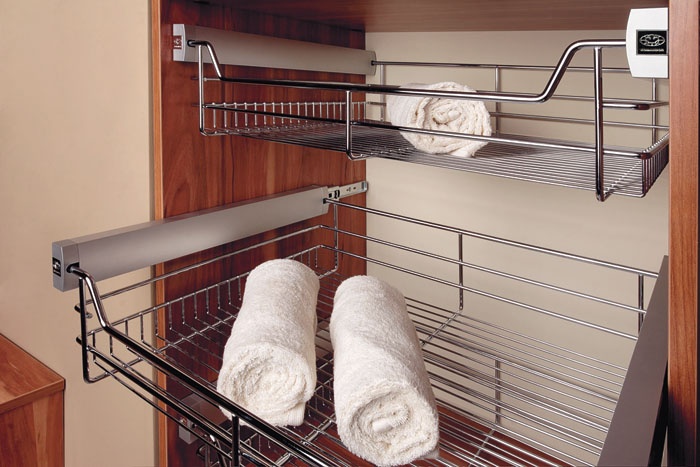 The WIRE BASKET can be used in fitted furniture instead of traditional drawers.
The open wire structure provides a view of the contents without sliding out.
Thanks to the free air circulation, the clothes are always fresh.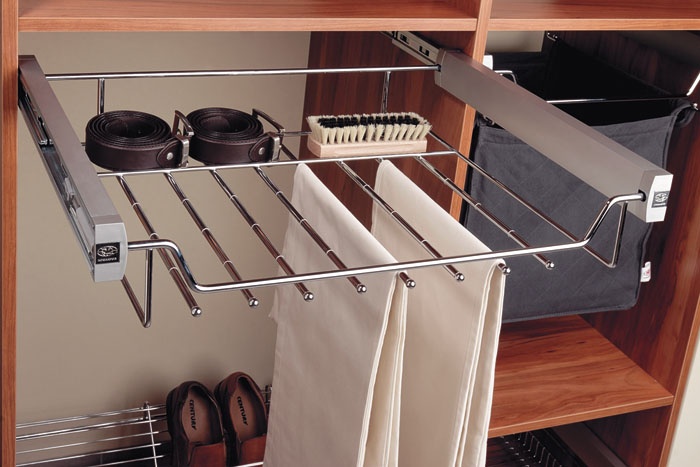 The PULL-OUT trousers HANGER (8 pairs) provides comfortable access to trousers.
The anti-sliding band prevents them from sliding off.
The rail.
The SHOE SHELF can hold a minimum of four pairs of shoes.
It can be pulled out entirely, which provides access to all shoes.
Well thought out and developed design and production.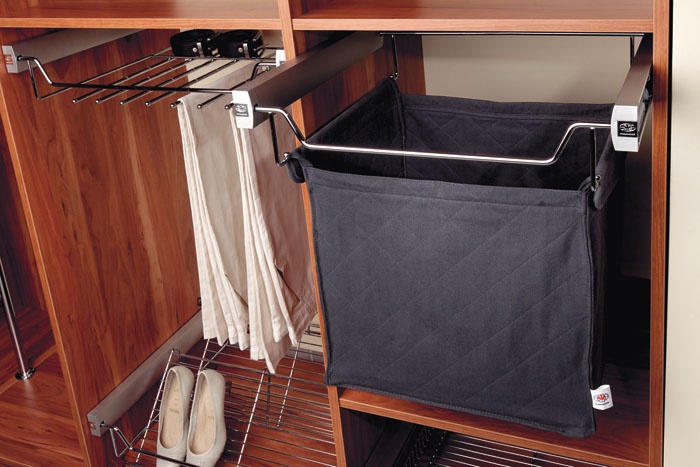 The BASKET WITH LAUNDRY BAG or clothes for laundry or ironing.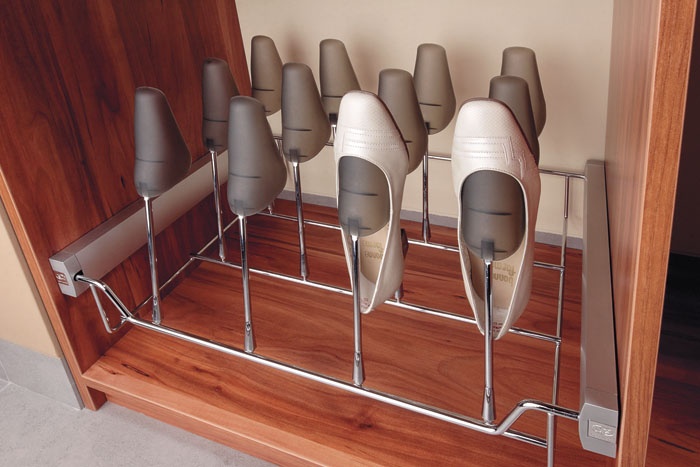 The SHOE STAND for storing footwear will hold up to 6 pairs of shoes.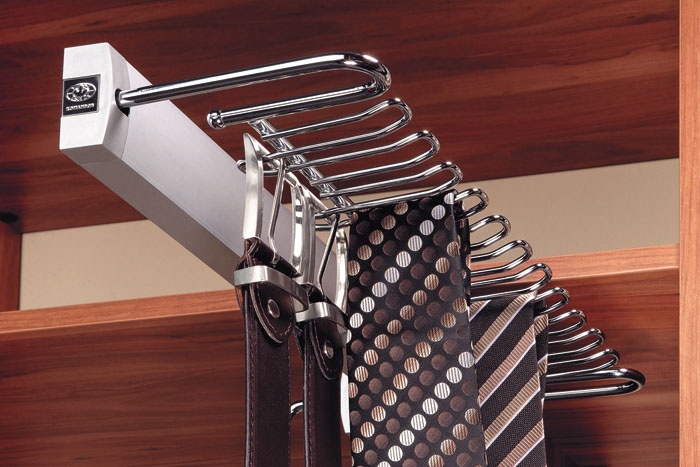 The TIE AND BELT HANGER will hold a minimum of 11 ties and 6 belts.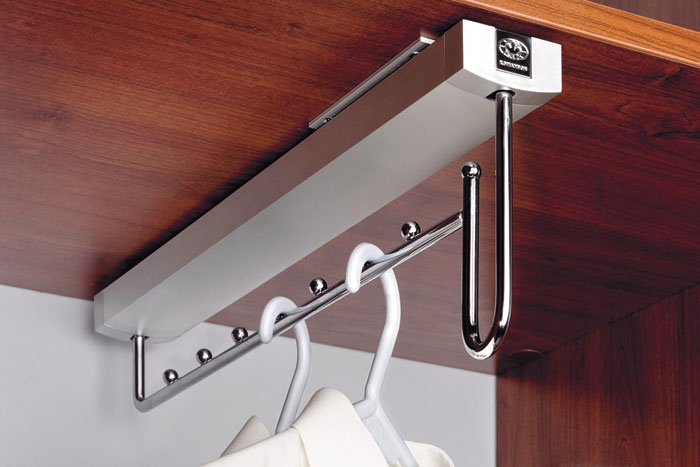 The CROSSBAR HANGER is a part of the entire designing line.